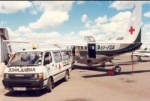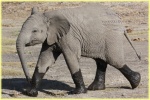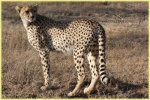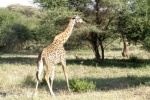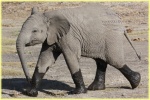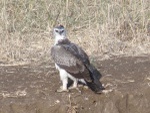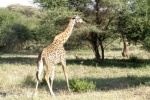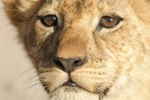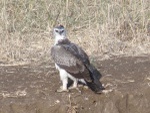 Tanzania Travel Advice

Language
English is widely spoken but a few words of Swahili will always be appreciated. Most people in the tourism industry speak English plus one other foreign language. You can get a head start with some basic Swahili words and phrases, by click here
Health
If you are planning a high altitude climb, you are well advised to consult your Doctor to ensure you are fully informed of the inherent risks of high altitude climbing. Note that while your ability to withstand high altitudes during long treks is not directly related to your level of physical fitness, certainly a good level of fitness will assist in your general stamina.
It is advisable to take anti malarial precautions and Yellow fever Vaccination before departure. It is also a good idea to bring some antibiotics with you as a precaution. Remember, changing of food and altitude may course diarrhea or headache or loss of appetite, so consult your Doctor or Travel clinic before you plan your journey to East Africa.
All Trips (Safaris) with Sky of Serengeti Safaris Ltd include enrollment in Flying Doctors. The Flying Doctors Service is part of the African Medical and Research Foundation (AMREF) and was established in 1957. The Flying Doctors have been involved in many health care projects in East Africa, one of them being the Air Ambulance Services. The Flying Doctors Service provides Air evacuation service in medical emergencies as well as Air ambulance transfers between medical facilities. In addition, patients are repatriated to Europe, Asia and North America or medical escort is provided on commercial carriers. AMREF Flying Doctors Service operates 24hours/day, 365 days of the year through its control center located at Wilson Airport in Nairobi (Kenya). Highly qualified medical staff and aircrew are on standby to respond to emergencies. AMREF has the largest medical radio network throughout East Africa with 24 hours medical advice availability, and it is the only air medical service in Africa. AMREF owns and operates a fleet of aircrafts that can be converted into Airborne intensive care units, using modern medical equipment.
Luggage
Luggage on safari is limited to one soft-sided bag, plus one small piece of hand luggage per person (excluding a camera bag). Ideally, the total weight should not exceed 15 to 20kilos. You are welcome to store any excess suitcases and other heavier items in the city hotels while on safari. Of course if the number of people traveling together with you is minimal, you can choose to keep your luggage with you. In case you lost your bag on arrival please leave Sky of Serengeti Safaris number to the Airline, this will help them to send your bag to us and we will keep it or bring to you while your on safaris.
Photography
Very important: bring plenty of film and camera batteries with you and while on safari, you are strongly advised to keep your camera free from dust and all your equipment and film cool. It is courteous, and appreciated, to ask permission before photographing local people. If you intend to take some people pictures, it is a good idea to bring an instant camera, so that you can leave a copy with the subject of your photograph. If necessary, you can recharge your camera at a hotel, or in the car, if you have the necessary accessories.
Tipping Guidelines
Tipping is not obligatory, but a customary tip of 10% of the package price for your support staff is always highly appreciated. Sky of Serengeti Safaris neither limits nor obliges its clients in regard to tips. Needless to say, the services and friendship you receive will influence your decision at the end.
Gratuities in the Tanzanian tourism industry generally follow the North American system. Tourists are expected to tip their safari staff and staff working at most restaurants and hotels. The following information provides a guide to tipping in while on safari. The information is a collection of tipping recommendations from guidebooks as well as our company's experience with tipping in Tanzania.
Please remember that all Sky of Serengeti Safaris Ltd staff is paid and no one relies on tips as a substitute for wages. As with any tipping situation, if you enjoy your experience, give a generous tip; if you do not enjoy your experience, adjust the tip accordingly.
Driver/Guide: US $10 – US $20 per day per guide
Chef: US $5 – US $10 per day per chef (adventure camping safari only)
Please note that the tip is per guide per day, not per traveler per day. For example, if you are in a group of four travelers that would like to tip the driver $20/day, each traveler would contribute $5/day to the tip kitty. The guide's total tip at the end of a seven day safari would be US $140. It is best to tip at the end of the safari.

Tips are expected at high-end luxury hotels and lodges, also expected at moderately priced safari lodges. Tips are not expected at restaurants and hotels frequented by locals. Most tourist lodges and hotels will have tip boxes at the Reception desk. You can tip hotel staff individually, place a tip for all hotel staff in the tip box, or do both. Tips can be made in local currency, USD, Euros, or Sterling£.

Generally, you should budget between 10% and 15% of your total climb cost for tips. If you are traveling in a small group, you should contribute more per person to the tip kitty. We provide a list of your crew as well as jobs performed on the day you begin your climb. Please use this list to write down tip amounts for each staff member. When distributing tips, please call the crew together and announce tip amounts to everyone. Those who accompany you to Uhuru Peak are considered assistant guides.
Head Guide: US $50 – US $60 per Trip per guide.
Assistant Guide: US $40 – US $50 per trip per guide.
Cook: US $8 – US $12 per day per cook.
Porter: US $4 – US $10 per day per porter.
Please note that some porters have extra jobs such as toilet cleaner, camp crew, and waiter. Please tip these porters a bit more than porters who do not have extra jobs.
Please note that the tip amounts listed for safari and Kilimanjaro are per group, not per individual traveler. For instance, if four people are on safari,they should each contribute $5/day if they want to tip the driver $20/day.
Local time
GMT + 3hrs.
Electricity
230v. Power failures, surges and troughs are common, so a torch (flashlight) or headlamp can prove your most useful travel accessory.
Visa
Check current requirements with nearest Tanzanian High Commission, Embassy or Consulate in your country. It can be acquired at embarking point. Currently 50$ Make sure you have legal Passport.
Security
Tanzania is generally a safe, stable and friendly country but don't invite temptation. Keep your eye on your belongings. Don't walk in the towns or cites at night - take a taxi. Don't carry cameras or large amounts of cash, and beware of pickpockets and hawkers especially at Namanga Border or at the bus stations. Use the hotel safety deposit box to safeguard valuables and obtain a receipt. Leave valuable jewelry at home.
Shopping
The Tourist areas and hotels sell a wide range of souvenirs, jewelry and trinkets. Don't be afraid to haggle at roadside stalls (your driver/guide will guide you where to shop and advise you on the best prices). The most sought after souvenirs are wood carvings, curios, and the famous love stone, which is a well known "Tanzanite" gem stone available widely at souvenirs shops.
Money
Major foreign currencies - particularly US dollars and the Euro - and travelers cheques are accepted and are convertible at banks and bureau de change in the main town and tourist areas. Euros are now widely used and generally have good exchange rates. Credit cards are not widely accepted and carry poor exchange rates. Some Banks offer ATM facilities, such as NBC Bank, CRDB Bank, Standard Chartered Bank and Barclays' Banks in the major town and cities. At most of banks only VISA is accepted in order to withdraw cash. Don't change money with unlawful currency traders in the street.