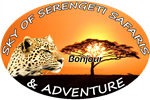 Member of Tanzania
Association of Tour
Operators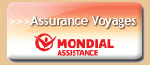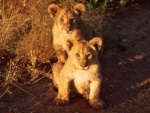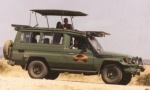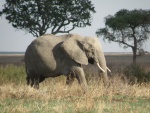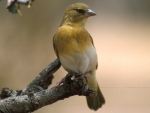 CONDITIONS AND PAYMENT TERMS

BOOKING TERMS
We suggest our clients to make their reservation as early as possible to ensure availability of accommodation.
A written confirmation has to be sent (by e-mail or fax) to book the safari.
Sky of Serengeti Safaris Ltd require as a minimum deposit 35 % of the total tour price to confirm your safari. Booking will be considered as confirmed only if the written confirmation is accompanied by this deposit , whose receipt has been acknowledged by our bank.
The balance of 65 % must be paid 45 days before the tour begins.
Reservation will be cancelled with full loss of deposit if balance of payment is not received by the due date.
Any change made within 45 days prior to departure date will be charged according to cancellation penalties.
If late booking –within 45 days prior to departure date- total payment is due with the booking.
PAYMENT TERMS
For booking payments, Sky of Serengeti Safaris does accept bank transfers to its bank account in Arusha :
Beneficiary name : SKY OF SERENGETI SAFARIS LTD
Beneficiary Bank name : Barclays Bank Tanzania Limited
PO Box 14652 Arusha, Tanzania
Bank and account references will be specified on the invoice.
Clients will be responsible for any bank transfer charges.
For overseas booking and non-residents of Tanzania payment shoud be due in US dollar currency. Residents pay in local currency at the rate of exchange applicable at the time of payments.
It is within Sky of Serengeti Safaris Ltd rights to withhold all or part of the service (at its sole discretion) if payment is not received in accordance with the above conditions.
CANCELLATION
Should you wish to cancel your confirmed booking, you must send to Sky of Serengeti Safaris Ltd a written cancellation notification. Any cancellation will be charged with penalties.
The following cancellation penalties will be charged from the date on which written notification is received by the Company.

More than 60 days prior to departure date : 25 %
60 to 30 days prior to departure date : 50 %
29 to 14 days prior to departure date : 75 %
less of 14 days prior to departure date : 100 %

Please be advised that if the cancellation notification is received less than 30 days prior to departure date or after the tour began, no refund will be made.
LIABILITIES AND INSURANCE
Please be advised that our quotations include either Flying Doctor Insurance Emergency Evacuation or Knight Support First Aid Responder.
Sky of Serengeti Safaris Ltd is not responsible of any flight delay, flight cancellation, loss or damages : for these problems please contact directly the involved Airline Company. Sky of Serengeti Safaris Ltd accepts no responsability for any personal illness, injury, death, delay, damage.
We recommend our clients to arrange a personal comprehensive travel insurance to cover loss of baggage, cancellation, personal accident, medical expenses and other personal risks for the duration of the trip.
We suggest you to subscribe to Mondial Assistance directly from our website :
Package Solution

Cancellation Insurance
SAFARI PRICING
Sky of Serengeti Safaris Tours are quoted in US Dollar currency.
Quotation prices are specified per person, based on double room occupancy, for private safaris -Private vehicle and private driver/guide-.
Prices exclude international flights, but do include all transfers and land arrangements while on safari.
Prices could change according to the group size and varies significantly according to the type of lodges and camps selected, but also depending on season and exact dates planned for the trip.
Included in our quotations

Transfers from Kilimanjaro Airport (JRO) to Arusha
Domestic flights if specified
Transport based on a Toyota Land Cruiser 4WD Vehicle with Open roof for game viewing
Game drives as per the itinerary, No Km limit
Park entrance fees as per the itinerary
Ngorongoro Crater Fees
Full board accommodation on safari days
Service of an English speaking driver guide
Driver allowances and Park Fees for vehicle and driver
Flying Doctor Services
Any applicable taxes
One bottle of mineral water per person per Safari day

Always excluded in our quotations

Extras at the Lodges i.e. drinks, telephone, laundry, internet, etc.
International flights
Airport departure fees
Tips to drivers, guides, Hotels & Lodges staff, rangers
Visa
Travel Insurance
Anyway please refer to each personal quotation which specifies, what is exactly included and what is excluded.
The Tanzania Experience Safaris : for further information and reservations contact us
SKY OF SERENGETI SAFARIS LTD, Sinka Courty Hotel, Swahili Street, PO BOX 14908, ARUSHA, TANZANIA
Tel / fax : 00 255 27 254 6155 serengeti.safaris@skysere.com