ABOUT US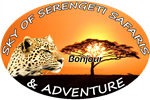 I would like to introduce Sky of Serengeti Safaris Ltd.
I founded in Arusha, Tanzania, strategically located for safaris to the Northern National Parks.
Sky of Serengeti Safaris offers safaris to many areas in Northern and Southern Tanzania, in combination/option with treks, as well as luxury excursions to beach destinations as Zanzibar.

Our infrastructure, our professionnalism and our work experience allow us to offer various itineraries to private people as well as to groups.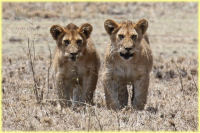 We propose a choice of safaris, and short safaris, but we could also tailor our safaris depending on each client's specific interests and requirements.

With the intention of giving our clients the best to ensure their satisfaction, our priority is to optimize our safaris by providing maximum time for game viewing, combined with rest & relax time, this with confort and in total security.

To reach this objective, we have a fleet of well maintained and specially converted vehicles and our strong point is the professionnalism of our highly experienced guides, who are knowledgeable naturalists with a passion for the wilderness.

As the Director of Sky of Serengeti Safaris, my job objective is to use my skills and my 16 years major work experience as a nature Guide as well as my passion in order to organize outstanding trips. I am committed to help my clients to realize their dream trip to Tanzania, ideal destination for any traveller in search of authenticity and who wants to discover the African culture !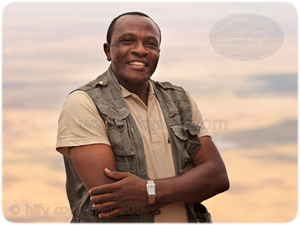 Stephen R. Mbwambo
Sky of Serengeti Safaris Director


Stephen R Mbwambo your guide
Stephen is the Sky of Serengeti Safaris expert guide with over 27 years experience.
After working as a guide for the best safari companies in Tanzania such as A & K, Leopard Tours and MKSC he noticed there was a gap in the market for authentic and personalized experiences that meet his beloved homeland of Tanzania.
Stephen decided to create Sky of Serengeti Safaris offering unique experiences built around the needs and interests individual accompanied by cultural exchanges. His will is to share knowledge.
Stephen is always well prepared, well organized, flexible, friendly, a good leader.
THE SPECIAL SKY OF SERENGETI SAFARIS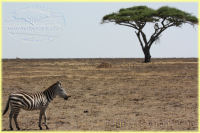 Offers the adventure, freedom and flexibility that you deserve. You will have exclusive use of a private vehicle and expert Sky Of Serengeti Safaris Ltd driver-guide for the duration of your safari. We specialize in the famous northern Tanzania safari circuit, which offers the best wildlife viewing in Tanzania.
GAME VIEWING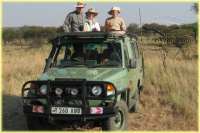 Game drives are probably the most popular way to see wild animals in their natural habitat. Typically you will leave your Tented Camp, Lodge or Campsite either in earlymorning or afternoon and you will be driven Polepole (slowly) through the bush to view game. In a Toyota Land Cruiser 4WDrive vehicle specially designed for Safari with open roofs for game viewing and a guaranteed window seat for each passenger, you will be close to some of the predators and other larger animals, safely. This gives you the opportunity to observe them at close quarters as well as providing some wonderful Pictures opportunities.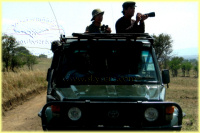 Our company use only Safari vehicle for 4 to 6 people per vehicle and employs knowledgeable informative guides.
If you prefer we can arrange for you your own private vehicle and guide. Also in some areas of Tanzania Northern Circuit it is possible to organize night game drives and Nature walk with Ranger or local Guide.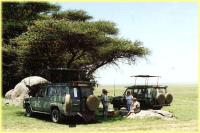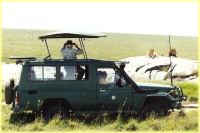 OUR GUIDES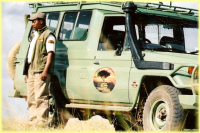 By far the majority of comments we get from clients after a Sky of Serengeti Safaris regard our guides.
Our guides are committed, knowledgeable naturalists with a passion for the wilderness.
They love their work and get great satisfaction from showing Tanzania to our visitors. The difference between a great safari and a mediocre one will always be the guide.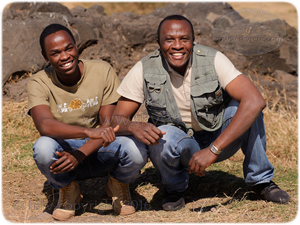 Supporting social welfare programs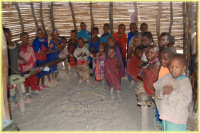 Be sure that travelling to Tanzania with Sky of Serengeti Safaris Ltd is not only a business but also a great holiday for our clients and their families, and better still a smile for the youth in this parts of Northern and Southern Tanzania as a significant fraction of profits from our safaris operations goes to support various social welfare programs in aid of local communities.
Karibu Tanzania - Welcome to Tanzania - Bienvenue en Tanzanie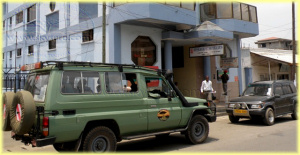 Our Sky of Serengeti Safaris office team makes your Safari to Tanzania a Reality

Office timetable :

Monday to Friday
from 8:00am to 12:30am
2:00pm to 5:30pm

Saturday from 8:00am to 1:30pm