ACTIVITIES

Lake Manyara night Game drive Serengeti balloon Nature walking
Lake Natron, walking and trekking Mountain trekking
Opportunities to view nocturnal animals such as Leopards, Hippos, Porcupines, Genets, Civets, Bush babies, and lots more. A successful night Game drive, with some good viewings and wildlife watching can be very rewarding. On the other hand, good sightings can't be surely predicted in the evening and when luck is bad, Game drive can be disappointing. But be sure that listening to the night sounds and learning more about the African stars is always a sensory experience ! An excellent bush dinner will be taken at the Lake Manyara National Park entrance at 7pm, and the night Game drive starts around 8pm. Duration approximately will be 2 to3 hours.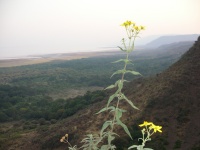 At 5am, Serengeti Balloon Safaris will collect you from your central Serengeti Lodges, Permanent Tented Camp or Public campsites, and transfer you by Toyota Land cruiser to our launch site near Maasai Kopjes. Here you will meet your pilot, have a briefing and watch your balloon inflating. At dawn we take off, rising as the sun rises and float whichever direction the winds of the morning take us. Your pilot can precisely control the altitude of your balloon: sometimes flying at treetop height, sometimes lower, offering a unique perspective and great photographic opportunities of the wildlife below. At other times he will ascent to 1000 ft or more to see the wonderful panorama of the Serengeti National Park. The flight is for about one hour depending on conditions. You celebrate in the traditional manner with champagne before sitting down to a full English breakfast prepared and served in the bush. Then drive to Seronera Wildlife Lodge where you will receive your Serengeti Balloon Certificate. At 10am your Driver Guide will come and pick you at Seronera to continue with Full day Game drive with lunch boxes.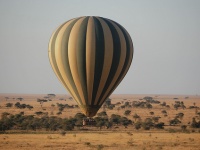 Meet local people, discover local activities and plants, trees, spices, fruits : learn more about Zanzibar and its culture ! Coconut palms, thatching, weaving baskets, pottery, grinding millets, rice, coconut rope making, coconut palm climbing, local cuisine cooking, Zanzibar aroma and incense, know-how to build local homes, bread making, spices, banana plantations, seasonal fruits, local Koran schools, local traditional Music/Songs and dancers. The 4hrs guided tour begins and ends up at your hotel. Drive to FUONI on outskirts of Zanzibar Town. Here you while walking through the farm village observe the village life of the locals who are always busy carrying on with their daily activities -grinding millets with mortar pestles, thatching coconut palms, preparing bread for evening meal and guests are welcome to taste ! Then move further to see locals climbing Coconut Palm Trees. By products of the coconut : madafu milk, weaved baskets, rope, poles coconut palm caps. Koran Schools will also be visited. We proceed to the last stop to be welcomed by drumbeats where guests are requested to participate with refreshments of fruits of the season and mineral water.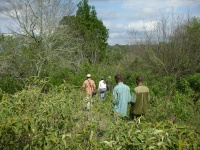 Enjoy a day trip to Lake Victoria, Africa's largest lake and the second largest lake in the world – located 50 kilometres west of Kirawira Luxury Tented Camp. This excursion includes a safari, a visit to local people and a panoramic view of the Lake from the village.
Visit a Maasai Boma (traditional village) near to Olduvai Gorge (Ngorongoro Conservation Area). Browse through the local handicrafts or watch traditional Maasai dancing.
This half-day excursion into Mto wa Mbu village allows visitors to know the various development projects and to enjoy cultural tours showing the cultural diversity of Mto wa Mbu communities.
Located on the southern border of the Ngorongoro Conservation Area, at the base of the Eyasi escarpment on the western rift valley wall, Lake Eyasi is a very scenic lake with many species of birds. The Hadzabe tribe (Bushmen) live close to the shores as do the Nilotic-speaking Datoga tribe.
Tarangire National Park is home to over 550 varieties of birds. That's the reason why bird watching around Tarangire National Park is a great outing !
Enjoy exciting Bush breakfasts, Bush hot lunches, Sundowners, and romantic Bush dinners on the Ndasiata hills with magnificent views over the northern Serengeti.
Canoeing excursions in Tanzania are an active option for the visitor with a few days to spend exploring the northern lakes. For example a scenic guided canoeing safari on Momella Lakes in Arusha National Park is relaxing and lightly adventurous, as it is on Lake Manyara when water level is sufficient.
Explore the roots of mankind on 2 or 3 hrs excursions to the famous archaeological site of Olduvai Gorge – just 1 or 2hrs drive from the Ngorongoro Lodges. There is a fascinating little museum at the Gorge, and the volcanic ash dune of Shifting Sands situated nearby is worth the visit.