Great Migration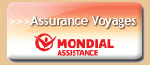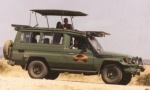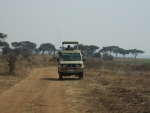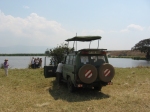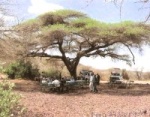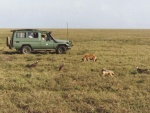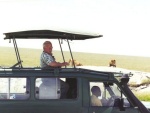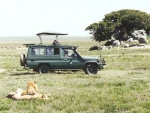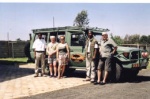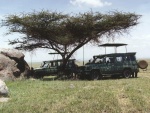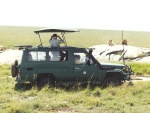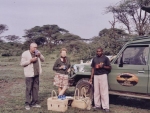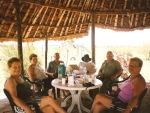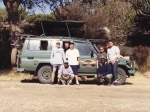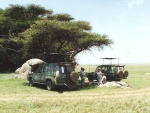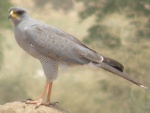 SAFARI PROGRAMS

We have many Safaris programs with different price. Our price is based on 2 pax sharing a room and we charge a supplement for single room. International flights excluded.
Let us know which location and lodge you are interested in, when and how long your trip, what is your budget, etc. Feel free to be quite vague, describing a style or atmosphere if you have not isolated any specific location just yet.
We will then get back to you with some suggestions. You can contact us by email or phone.

Each client is limited to 13 kg baggage on the aircraft. Your baggage should be packed in soft duffel bags to fit into the small luggage compartments of the aircraft and in the vehicles you will be using during your trip.

Clothing

Long sleeved lightweight shirt for protection from the sun and insects
Sweater - Jacket and pants for cold temperatures experienced at night
Hat
Bathing suit ( for those staying in Hotels, Luxury Permanent Camps or Lodges with a swimming pool)
Socks
Sandals to wear during safari
Lightweight hiking shoes
One nice pair of shoes
Short pants
Sunglasses

Please note that bright and white colors are not advised whilst on safari. We advise you to wear neutral colored clothes as brown, grey, khaki, green etc.

Personal Items

Malaria tablets
Sunscreen - Sun block
Lip sun block
Toiletries such as toothbrush, toothpaste, soap, shampoo
Ziplock bags for camera and toiletries
Insects repellent



Other Items

Waterproof-dustproof bags - cover for your cameras.
Extra camera batteries
Flashlight
Binoculars (each of our vehicles would normally have 1 binoculars)
Locks for baggage
Wildlife guide books (each of our vehicles would normally have 1 for Bird & 1 for animals)
Small backpack
Travellers checks or currency,
ID, Passport, Visas, Tickets, etc.
Small gifts for children like pencils, pens, exercise books, spiral books, small backpacks, coloring books, colored markers



Caution - Zanzibar

If you go to Zanzibar, more specifically to Stone Town, please be advised
that this place is of Muslim majority, and long dresses are strongly recommended. Avoid skin-tight clothes unless you are at the beaches « Hakuna Matata ».




Sky of Serengeti Safaris Ltd uses Toyota Land cruiser 4WD which have been specially built for game viewing and photography. Each vehicle has ample seating, with seat pockets, reference books, binoculars, bottled water, First-aid kit and a cool box for refreshments. Our vehicles have been specially converted for maximum space and comfort including ample space for luggage.
Each vehicle has an open roof and large sliding windows to make viewing and photographing easier during safari Game drives. Each vehicle is equipped with a 2-way HF radio controller for convenient communication between our drivers and our base at any time. A window seat is guaranteed to each passenger. Each vehicle has at least 2 spare tires. To ensure reliable performance from our safari vehicles, an inspection is carried out before every safari.

"Cancellation Insurance"
Insurance for all your trips : Safaris package, transport ...