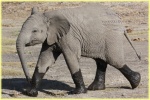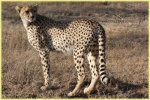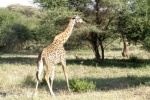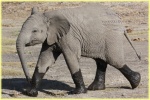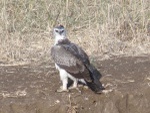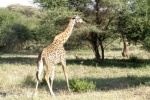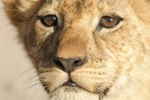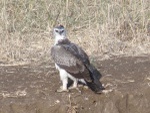 PLANNING YOUR SAFARI

Simple steps for planning your safari dream to Tanzania

We pride ourselves on crafting itineraries that not only correspond with seasonal Wildlife patterns but that also take into consideration your specific tastes and interests. In order to provide you with the most rewarding experience possible we will need to have an open and honest dialogue. Some things to consider are as follows :

Specific Animal interests

are there any Animals that you are particularly interested in seeing (i.e. Antelope, Crocodile, Leopard, Lion hunting Zebra, Hyena, the Wildebeest Migration, Birds, etc.) ?

Outdoor activities

do you enjoy short walks, long hikes or more passive activities ?

Lodging style

do you prefer Luxury Camping, simple/quaint Lodges, Luxury Lodges or perhaps a good mix of accommodations ?

Safari style

are you interested in an off the beaten path experience or would you just like to see the main highlights ?

Other personal interests

Beach Leisure, Mountain Climbing, cultural and History Expeditions, etc.

Our goal is to get you as close to the action as safely possible by putting you in the right place at the right time. Wildlife concentrations are extremely seasonal and depending on which month you plan to travel. Your safari itinerary will need to be tailored to take advantage of the greatest game concentrations available. Let us know which month you plan to take your safari and we can recommend not only the best parks to visit but also the best areas within each park to focus your safari. If you have more flexibility in your schedule, we can certainly recommend the best months for your safari depending on your specific interests and requirements.

All of our safaris are strictly private to be shared with just you and your close friends or family. Let us know the expected size and composition of your party and we can tailor your safari itinerary accordingly. If you will be travelling with your significant other, we can focus your itinerary on the more intimate and romantic Lodges and areas that will provide for an unforgettable Luxury or Honeymoon.
On the contrary, if this is a family vacation with children, we can customize your itinerary to include the Lodges and areas with Family Friendly facilities and activities such as Swimming pools, Cultural interactions (Maasai village), School visits, Bushwalks and ecology lessons. Perhaps you will be travelling with close friends. Once again, customization is the key that enables us to provide the appropriate accommodations and entertaining activities that best suits your group.

Every custom tailored safari is unique and costs vary significantly depending on the length of the safari, type of lodging and month of travel. One way to plan your safari is to let us know your estimated budget and we can tailor your itinerary to fit within this amount. Alternatively, we can run several optimal itineraries with different prices based upon your requirements by varying levels of accommodations and number of days. You can than make an informed decision on what is right for you as you will have several different itineraries and prices to compare. Visit our Safari Programs to see a few sample options available.

A private Safari means you have your own Drive Guide and vehicle, you start whenever you want, make any itinerary changes you want you are in control. Every itinerary is customized to suit your exact travel needs. The prices listed are for a private Guide with 2 people so if you are 6 people the price per person goes down. No Km limit during Game Viewing (Game Drive).