Member of Tanzania
Association of Tour
Operators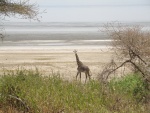 Accommodation around Lake Manyara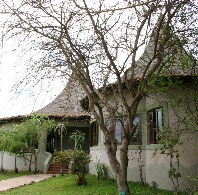 Manyara Serena Lodge is located at the edge of the Mto-Wa-Mbu escarpment and overlooks the Great Rift Valley and the Manyara soda lake. Each of the 67 spacious rooms has an en suite bathroom with shower facilities and a private veranda with spectacular views of Lake Manyara. Inspired by the abundant birdlife, the design of Manyara Serena Lodge is complimented by soft, geometric patterns and striking murals depicting bird migration patterns. The lodge's main area includes a dining room with indoor and outdoor seating, a bar, lounge, curio shop and a small meeting room. An outdoor swimming pool is available for you to relax in after a day on safari. Climb into a Land cruisers and descend into the Lake Manyara reserve at three scheduled times daily. Then take a guided bird walk and enjoy nature's solitude. Each evening after dinner, you may choose to have coffee or drinks around the campfire where there is local entertainment to amuse you.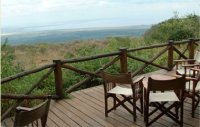 Kirurumu is located on the ridge of the Rift Valley wall. The lodge is rustic and has been designed to compliment the eco-system. If you prefer creature comforts then Serena would be a better option, however, the main building and a few of the accommodation tents have a fantastic view of the valley below.
The lodge has a total of 20 tents and are very basic but have en suite facilities and hot water. They do not have mosquito nets, so if you stay here, make sure you are well protected. Each tent has a wooden veranda, which is a fantastic vantage point to view the sunset. The tents are recommended if you want a bit of bush experience. If you're not relaxing by the bar you can enjoy canoeing or riding a mountain bike on one of the trails.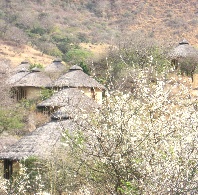 Maasai is Eunoto Retreat's theme. It is located in a secluded and natural spot in the Maasai plains outside Lake Manyara National Park, and is easily accessible by road and air, approximately 120 kilometers southwest of Arusha. It is centrally located for access to all the famous national parks: Serengeti Plains, Ngorongoro Crater, Tarangire Park and Mount Kilimanjaro. The setting for E Unoto Retreat is straight out of a Hemingway novel: a luxurious lodge with a Maasai Camp configuration. It features spacious individual Maasai style bungalows with private verandas. It is near a Maasai village, with authentic Maasai crafts and original works available. The lodge overlooks Lake Miwaleni and the Great Rift escarpment. Sumptuous international cuisine is served from the open-air restaurant and bar overlooking the lake and swimming pool.
Lake Manyara Tree Lodge is situated in the exclusive southern area of Lake Manyara National Park, approximately a kilometer from the lakeshore. Most of the safari operators conduct game viewing in the northern areas of the park, thus you will be assured of undisturbed, private game viewing. There are only ten luxury tree house lodges, made from timber and thatched roofs, overlooking the forested boma. The rooms are romantic, spacious and private, all equipped with modern conveniences such as an outdoor shower, and full en suite bathrooms. Cuisine offered at the Lodge is unpretentious, wholesome and delicious. For a more intimate dining experience, staff will pack a picnic lunch and sundowners for you to enjoy around the lakeshore.
Nestled in a quiet corner on the northwest of the lake, Migunga Tented Camp is only 5 minutes from the entrance of Lake Manyara National Park, which spreads out across the Great East African Rift Valley, dominating a vast landscape.
At Migunga you wake up in the morning with the beams of the sun finding their way through our Migunga trees. In the afternoon you can enjoy our mountain bike ride trail through Lake Manyara's backyard or you can enjoy watching our vervet monkeys. The evenings are resonating with the typical sounds of forest creatures.