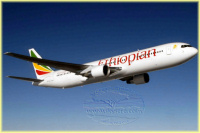 Kilimanjaro International Airport (JRO), the closest airport to Arusha, is currently served by a number of international carriers including KLM Royal Dutch Airlines and Ethiopian Airlines. Visitors to the southern parks, beaches or Zanzibar may also use a number of international airlines that operate Dar es Salaam International Airport (DAR). Zanzibar is served by international, charter and domestic air carriers. Besides flying to Tanzania you can fly with various airlines to Nairobi and Sky of Serengeti Safaris will arrange a suitable transfer. There are two less convenient alternatives to arriving directly into Kilimanjaro (JRO) via the daily KLM flight. British Airways offers daily flights to both Nairobi (NBO) and Dar es Salaam (DAR) where you can connect to either Kilimanjaro or Arusha to begin your safari.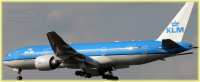 The British Airways flight into DAR is the most convenient alternative to KLM. Daily flights depart London (LHR) at 7.20PM and arrive at DAR at 6.55AM. From Dar there is a 9.00AM flight to the Arusha Airport (ARK) where you can catch a flight to the Serengeti in the afternoon. Alternatively, you could relax that day at one of the nice lodges in Arusha and fly out to the Serengeti early the next morning.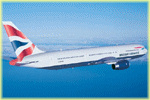 Lastly, you may always choose a drive in / drive back safari and begin your safari immediately with a drive into either Tarangire or Manyara.The second alternative to KLM is to fly into Nairobi (NBO) on British Airways. There are two flights daily departing at LHR at either 10.25AM or 8.35PM arriving at 8.45PM or 7.25AM into NBO, respectively. There are no outbound connections to Kilimanjaro (JRO) in the late evening for the 8.45PM inbound flight, which would force you to layover in Nairobi. The flight arriving at 7.25AM is much more convenient as you could connect on a morning flight to JRO at 10.30AM on Kenya Airways.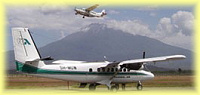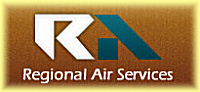 Regional Air Services is an airline based in Arusha, Tanzania. It is the Tanzanian division of AIRKENYA and operates domestic services and charter flights in East and Southern Africa.The airline was established in 1997 and started operations in July 1997. It is wholly owned by AIRKENYA Aviation Scheduled services are operated to Arusha, Kilimanjaro, Zanzibar, Manyara, Seronera, Grumeti and Klein's Camp.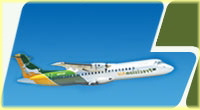 Precision Air is an airline based in Dar Es Salaam in Tanzania. It operates scheduled air services for tourists and business traffic between Dar Es Salaam and 12 airports in Tanzania, together with flights to neighboring Kenya and Uganda. Its main base is Julius Nyerere International Airport, Dar es Salaam with hubs at Kilimanjaro International Airport, Arusha Airport and Mwanza Airport. Precision Air was established in 1991 and started operations in 1994. It began as a crop sprayer, but expanded to serve the growing tourist market. Precision Air operates the following domestic destinations: Bukoba, Dar es Salaam, Arusha, Kigoma, Kilimanjaro, Lindi, Musoma, Mtwara, Mwanza, Shinyanga, Tabora and Zanzibar Airport.

Since our inaugural flight in 1992,
ZanAir has continued to establish a quality reputation and is an acknowledged expert within Tanzania serving all destinations, including remote unpaved bush locations.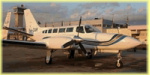 ZanAir is looking forward to adding you to its list of satisfied customers.
That's why it is "Zanzibars Premier Aviation Company" Domestic destinations:
Arusha (ARK), Dar es Salaam (DAR), Pemba (PMA), Saadani (SD1), Selous (SE1), Zanzibar (ZNZ).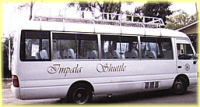 For people arriving and departing from Nairobi (Kenya), there is Impala shuttle bus. There are two daily departures at 08:00 hrs and 14:00 hrs departing Nairobi and Arusha simultaneously. Mode of transport is a 25 seats bus which is air conditioned, well maintained and driven by competent and experienced English speaking drivers.